RISEMART Reusable Medical Penlight with Pupil Gauge for Nurse Students Doctors, Extra Warm Light Bulb, Pocket Clip and Batteries Included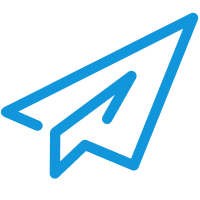 As a beautiful flower that is full of hue but lacks fragrance, even so fruitless is the well-spoken word of one who does not practice it.
🔦The Last Set of Medical Pen Lights You'll Need🔦The upgraded penlights are made of an aluminum alloy body and sunken bulb,which means they' re harder to damage from a drop. Risemart penlight is more durable than other on the market. sturdy enough to be used on a daily basis. 💡Proven Professional Grade Penlight for Nurses💡 Plating the markings for pupil gauge and dividing ruler in the penlights, it is very helpful for you to measure the pupil dilation and length. Reusable Pen light has two soft tones, you can change the light tip to warmer yellow light or a bright led light. its perfect for ears, mouth, eyes, throat etc. physical exam. 👉Lightweight and Carry to Easy👈EMS penlight with metal clip won't slip from your pocket, convenient for long-time carrying and using. Lightweight and stylish design, Take up no room in the shirt pocket or handbag or spectacles case. 🎁Perfect Nurse Kit Gifts 🎁You will get an exquisite nurse kit including 2 Pcs Risemart Penlights, 4 AAA batteries for free, and 2 replacement warm bulbs. no-hassle using them once received the pen lights. Penlight are ideal for EMT staff, caregivers, nurses and doctors, medical students.